ChefTalk is a forum community for trained chefs, culinary students, and amateur cooks. The members gather to chat about cooking, share professional resources, and support and guide each other. ChefTalk has almost 75,000 members and sees over 500,000 monthly pageviews. Over 10% of their members come from the EU, and 50% of the users visit on a mobile device.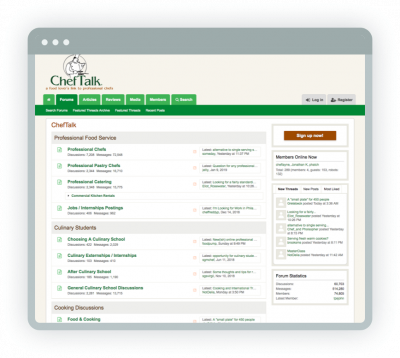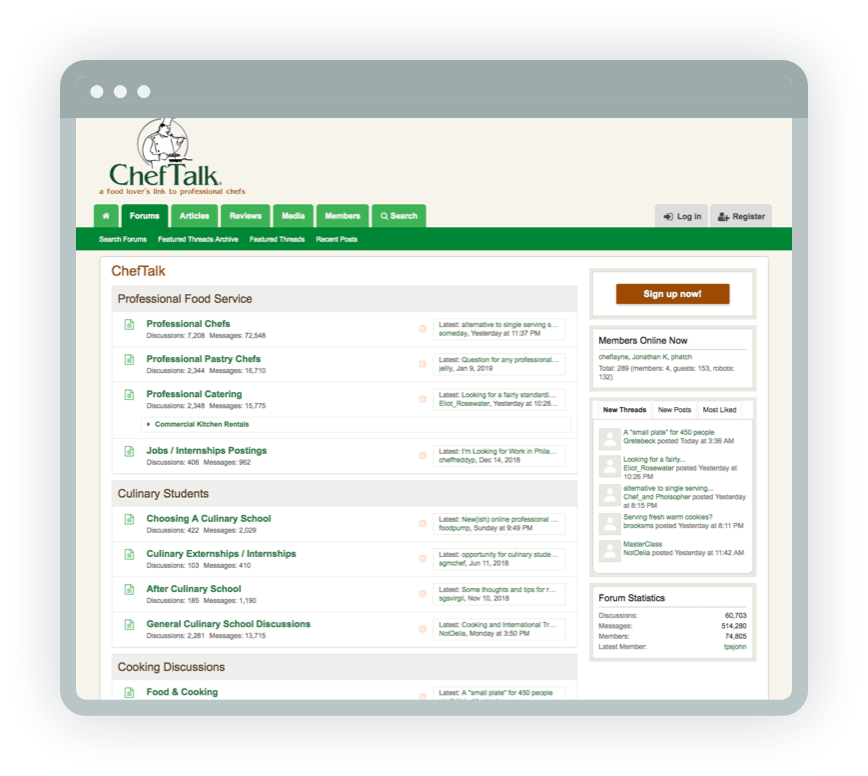 ChefTalk was seeking assistance with a xenForo migration and a community management team for daily operations, allowing the owner and moderation team to focus on overall community health. They had a custom forum setup and website design that needed to be enhanced while remaining familiar. The team was also seeking guidance on how to improve revenue and shift community focus without disrupting user experience or damaging membership trust.
When our previous platform provider closed, Community Hired took care of moving our entire community. In fact, [Community Hired] did all the heavy lifting, we simply had to provide feedback and direction. The entire process was smooth, and they had our community up and running quickly. Great customer service and they truly care about the site owners and communities needs. Great people to do business with.
Community Hired was able to meet all of ChefTalk's needs with our partner-facing service package. We migrated their data to a nonproprietary platform on a dedicated server, assuring data retention and stability. These changes provided them with long-term cost savings while ensuring that they retain data ownership. We were able to improve their revenue operations transparently and create a better mobile experience for users. Community Hired has also fully integrated with the ChefTalk administration team, and now works side-by-side with them to ensure a functioning and healthy community.