About Us
A unified experience solution for your online community needs.
Our focus is on making your online community the best it can be. Our passion is creating an environment that users love. We care about making your website financially successful. We understand the uniqueness of your community.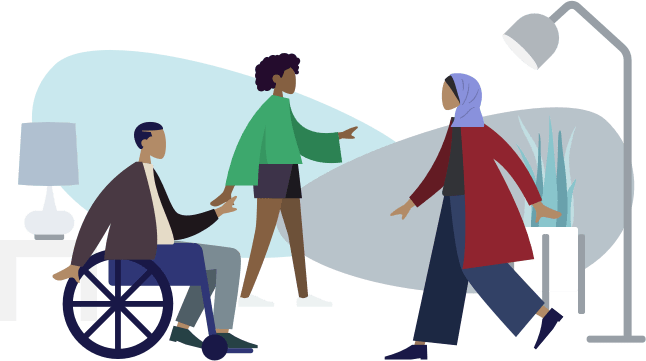 We specialize in monetization, support, and bridging the gap between the technical and non-technical worlds.
Community Hired was born in San Francisco, CA, USA, out of the ashes of the slashed department of an industry giant — the founder took their knowledge and passion and hit the ground running to bring Community Hired to life. Our foundation is built on experience and values, and we believe there is a better way to fully support online communities. We strive to simplify and improve the process for owners and their members alike.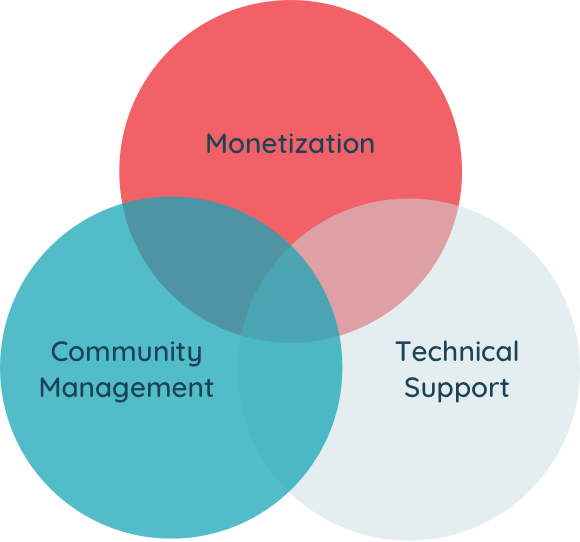 Monetization
Community Management
Technical Support
Our Values
Community Hired was built on enthusiasm and ideas. We care about what we do and who we work with. We are conscientious about our values in concept and in practice.
COMMUNICATION
Words should be plain, transparent, organized, prompt, people-oriented, human, and accessible.
INTEGRITY
Everything we do must be done with honesty, transparency, sincerity, and the intent to do no harm.
INCLUSIVENESS
We intentionally work with communities that provide a positive and welcoming environment.
EMPATHY
We are you. It is important for us to connect with our partners on a personal level.
SIMPLICITY
The internet is a busy place and we strive to simplify the world of online communities.
AUTHENTICITY
We are individuals. We are human. We embrace you but don't change for you.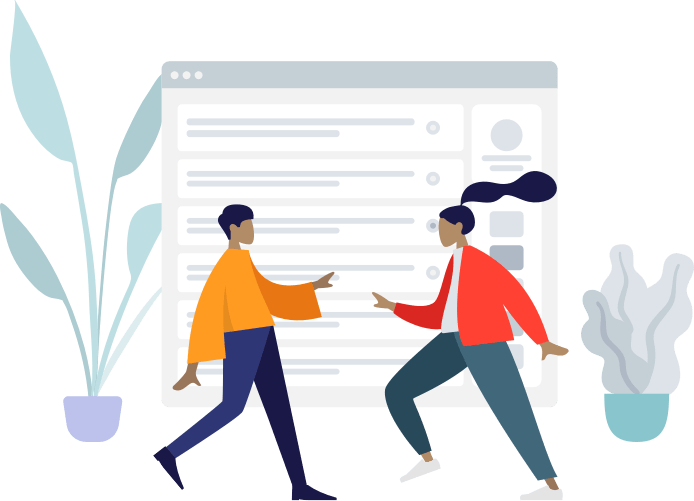 Partners
Our clients are our partners. We don't simply provide services, we work side-by-side.
As such, we focus on ensuring that our relationships are mutually beneficial and never recommend a service that will not benefit you. Our partner model ensures that our success is dependent on your success and our actions reflect the balanced nature of our relationships.
Our partners are online community owners who are looking for an extra brain and pair of hands.
We have combined our skills with their needs into a powerful full-service solution and work closely with our partners to enhance and grow their online communities. Aliis inserviendo consumor.